Compound Cornices for Historic Homes
Compound cornice constructions consist of the build-up of multiple pieces of ceiling molding, which may be interspersed with bands of color, wallpaper borders, lincrusta, anaglypta, or other embossed or painted decoration. Compound cornices may have picture rail located below, and ceiling tiles or painted ceilings located beyond them as they wrap into the ceiling. Compound cornices are ideal in taller rooms. In many cases, it may be the most embellished part of the room!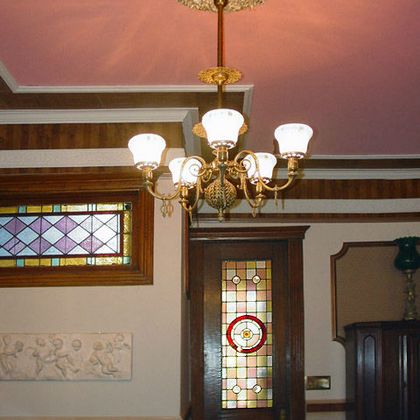 Raised molding topped with striped wallpaper border, a compound cornice, with ceiling tiles at the ceiling's edge.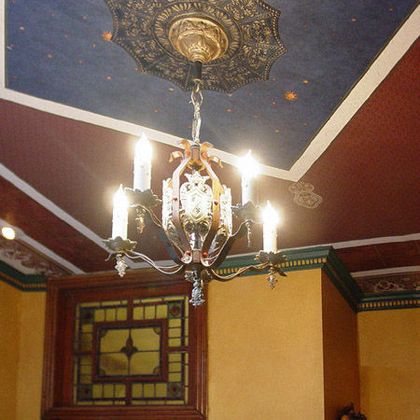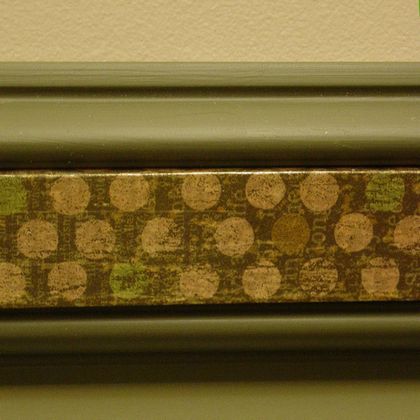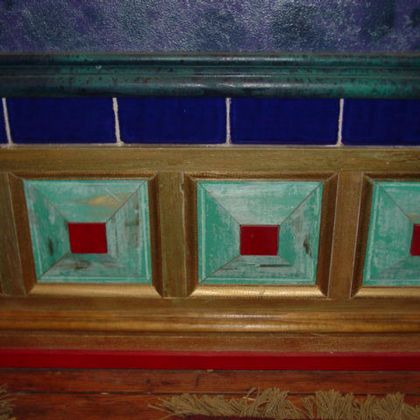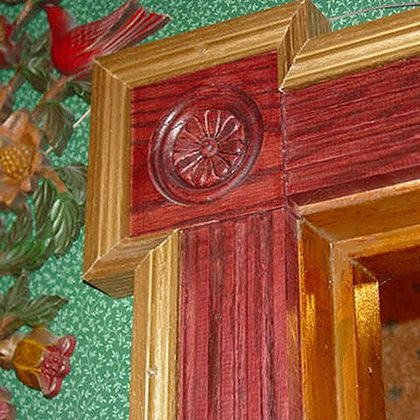 If creating an ornamental cornice, you may also want to adorn your door casing. Here, gilded trim surrounds a door's corners and bottom plinth blocks.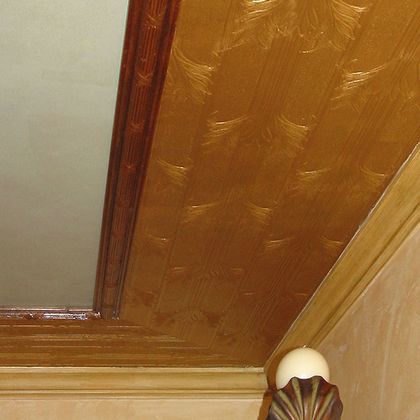 Anaglypta paper has been painted gold and pasted next to the cornice molding in this rag-rolled room. The anaglpyta's edges are held down with stained bamboo molding.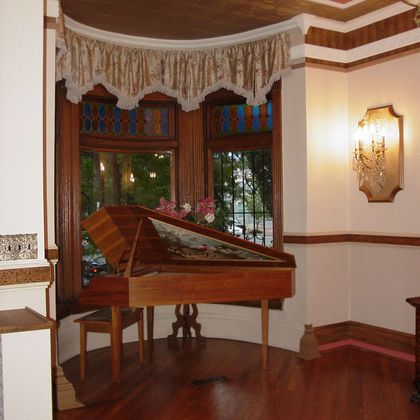 This compound cornice has picture rail at its bottom, for hanging pictures on corded rope. Bronze faux tin ceiling tile is mounted above.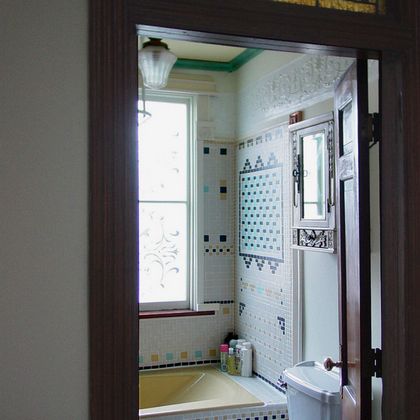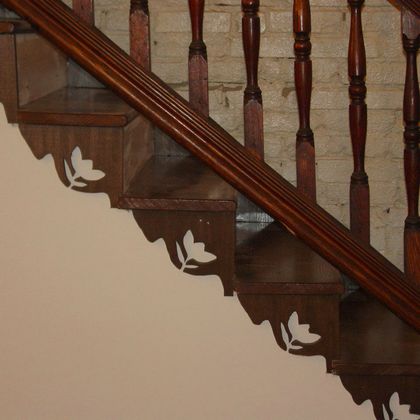 While these stair brackets were created by Urban Revivals using a scroll saw, ornamental gingerbread molding can ne introduced into your cornice molding design.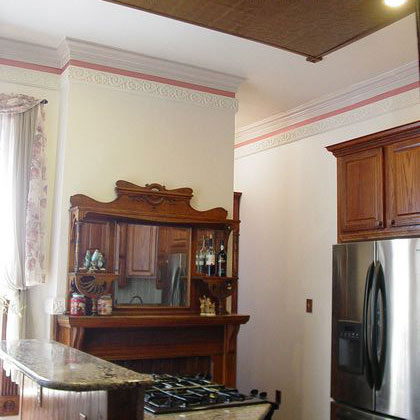 This kitchen, with its faux leather ceiling created by Urban Revivals, has a pale white compound cornice with mauve accents.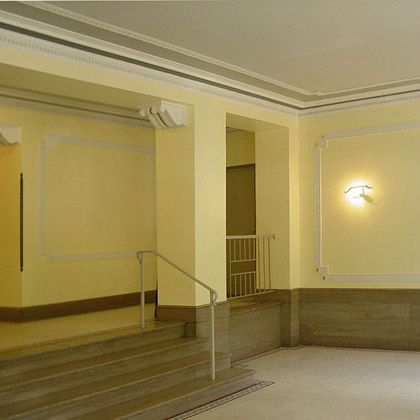 This condominimum lobby in Dupont Circle featured compound cornices, gilded corbels, and mosaic flooring, all restored by Urban Revivals.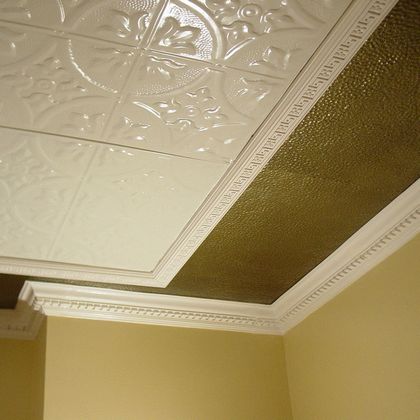 This home in Gaithersburg has had its decorative cornice enhanced by added hammered tin, in antique bronze, around the cream tin panels filling the ceiling.