Ragging On and Ragging Off Faux Finishes
Urban Revivals can quickly complete ragging on or ragging off treatments for your walls or ceilings. We use water-based paint and oil-based glaze treatments, for quick and beautiful semi-translucent ragged finishes. We can rag off using paper towels (for a stone-like look), plastic wrap (reminiscent of grasses or coarse textured walls) or soft linen (for walls that look like crushed velvet). Most techniques shown here use soft linens, such as contractor rags.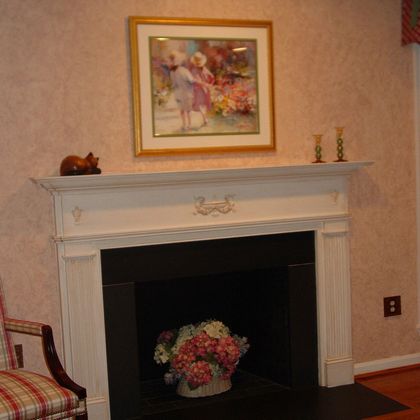 This water-based ragged off technique worked well with the strong floral themes and traditional decor.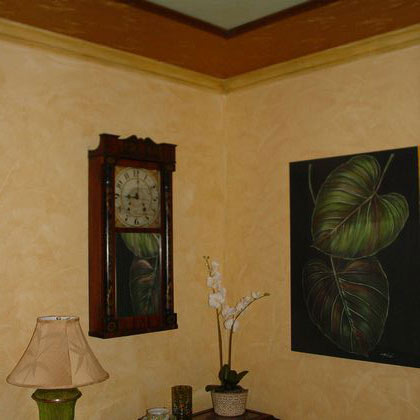 With the ceiling paper and moldings installed, and the furniture back in place, our customer can enjoy the warmth of their new ragged off walls!