Ceiling Paper - Sure You can Wallpaper your Ceiling!
Create the look of a Victorian Parlor with Ceiling Paper and Three Part Wall Treatments. Ornamental ceilings became popular in the 1870's, and are a hallmark of the Aesthetic movement of the '80's, often accompanied by oriental and nature-inspired fabrics and ornament. Ceiling papers and decorative tin tiles remained in frequent use through the 1920's. All photos are work performed by Urban Revivals.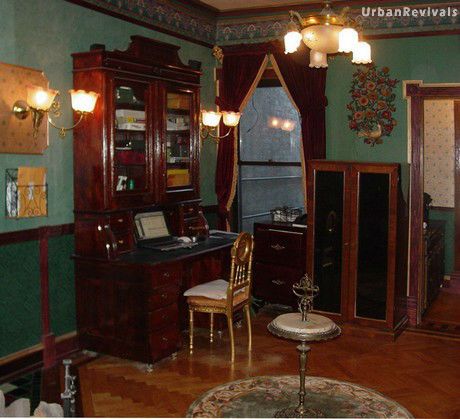 Victorian room schemes feature wallpaper for the dado (lower part of wall below chairrail). Embossed papers or darker more vibrant papers are more common in the dado area. There is generally a frieze or wallpaper border at the top, with a separating area in between. Ceilings have ornamental papers or decorated medallions around the ceiling lamps. This middle wall area may be painted or papered or faux finished for more visual interest. The treatment is often topped with a compound cornice with some heft and decoration.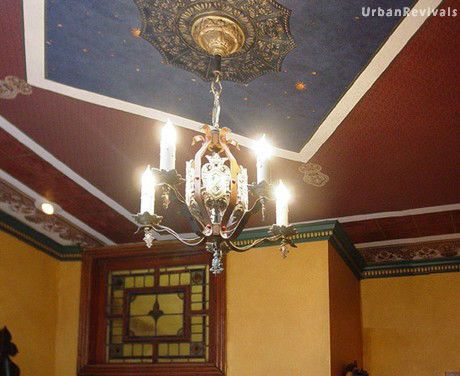 This bathroom creates the feeling of medieval Germany (a bit of a Victorian fad, as it turns out). The medallion is actually a dark blue ceiling paper with gold detailing. The painted dentil molding adds visual interest to the edge of the ceiling.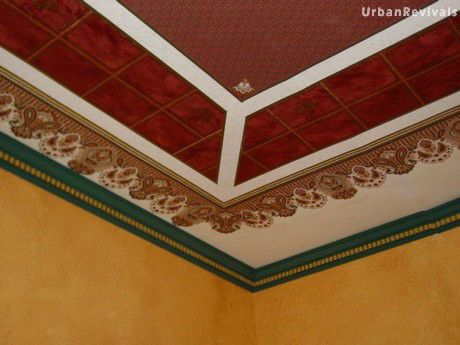 This ceiling scheme is actually edged with a number of wallpapers carefully cut using an Exacto knife. The lacy design is a wallpaper border intended for walls. When cutting wallpapers, make sure you sketch out your design, to scale, on paper first.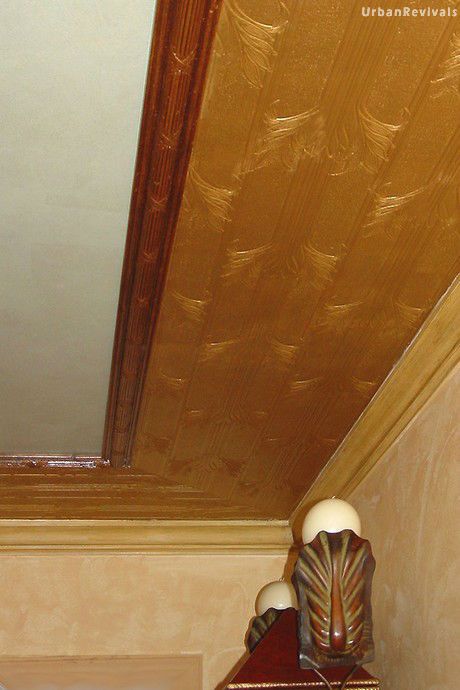 For an amazing effect, procure some embossed anaglpyta papers in a historic pattern, such as this bamboo print. Use metallic paints, and add a stained molding as a border, and use clay based adhesive to secure this paper to your ceiling. The ceiling was faux finished to resemble
marble
.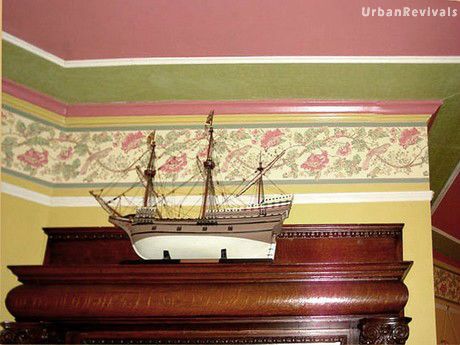 An embossed wallcovering has been painted green, and used as a ceiling border. Your may use embossed wallpapers from your local store, or special order anaglypta papers for even more ornamental designs.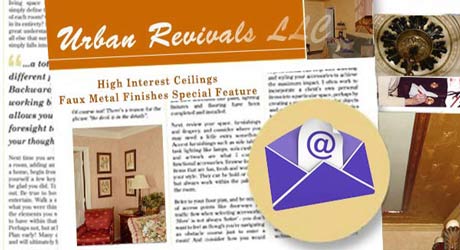 Receive Your Free Monthly E-Newsletter!
Get the latest news on faux finishes for walls, floors, doors, and ceilings. Be inspired by guest writers, special deals, and photos of new techniques for antiquing, color glazes, & fantasy finishes. Straight to your email inbox!
Sign Me Up!
Sign up for the Urban Revivals E-Newsletter!
Change your mind? To return to the main page, click outside this form.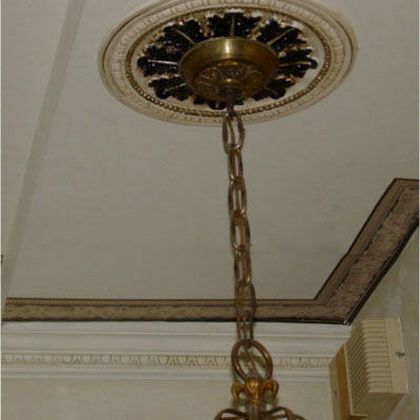 This simple wallpaper border edges the ceiling, and complements a
ceiling medallion
finished by Urban Revivals. The walls were faux finished to resemble
aged plaster
.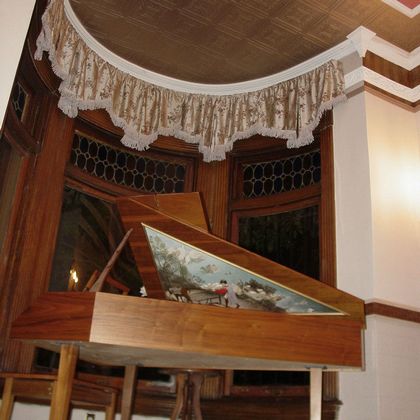 Decorative ceiling tiles cann also be used to add texture to your ceiling. Shown here in our antique bronze-finished Armstrong ceiling tile. (learn more about
ornamental faux tin ceiling tiles
)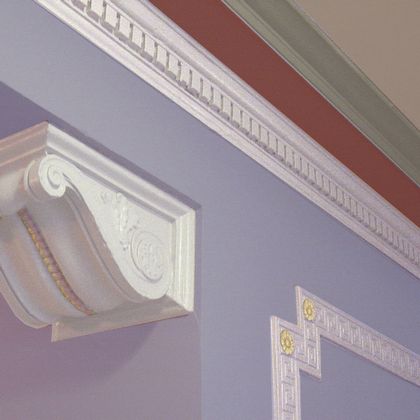 Instead of wallpapers on your ceiling, you can also build up a compound cornice, with lengths of trim in different painted colors. This cornice is found in a condominimum building in Dupont Circle, Washington DC. We
gilded the ornament
to add greater luxury to this entranceway.