Art Tiles & Encaustic Tiles
There is really no substitute for the texture and patina of old tiles, worn by generations of foot steps. But, when these tiles break, flake, or begin to fall apart from loosening or water exposure, then it is time to take protective steps. Urban Revivals can repair art tiles and encaustic tiles, both glazed and unglazed, so that these forms of degradation are less noticeable to the eye.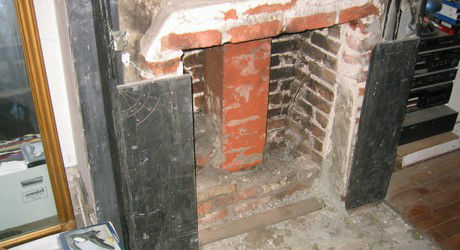 Rumford Firplace Renovation c. 1899
Urban Revivals orders and installs British tiles for a classic Fumford fire box.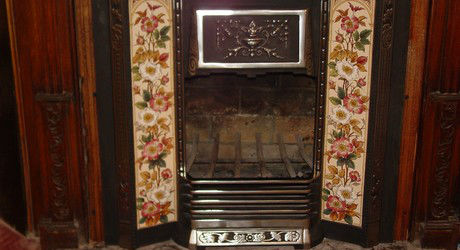 Completed Firebox Restoration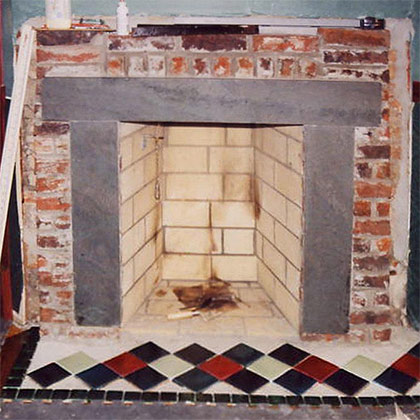 Creation of Tile Hearth for Eastlake Fireplace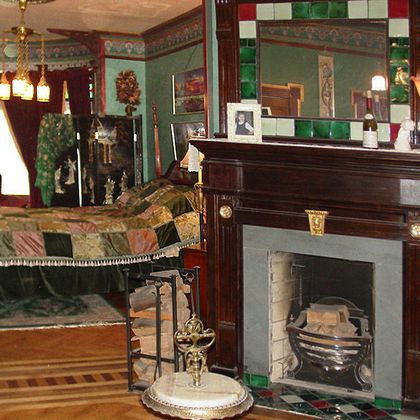 Eastlake Fireplace Tile Installation (completed)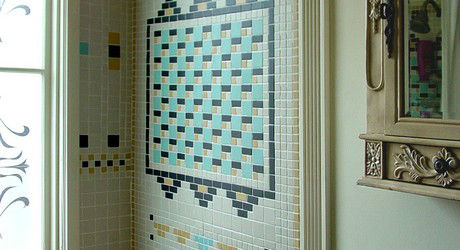 Mosaic Tile Installation
This job, with small encaustic tiles, took two full weeks, and the before and after pictures are available on our
Tile Projects page
. The design captures patterns seen in other nearby homes in the DC area.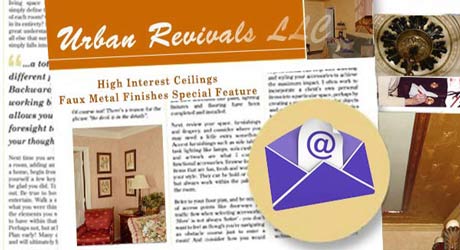 Receive Your Free Monthly E-Newsletter!
Get the latest news on faux finishes for walls, floors, doors, and ceilings. Be inspired by guest writers, special deals, and photos of new techniques for antiquing, tiles, wallpapers, and faux finishes. Straight to your email inbox!
Sign Me Up!
Sign up for the Urban Revivals E-Newsletter!
Change your mind? To return to the main page, click outside this form.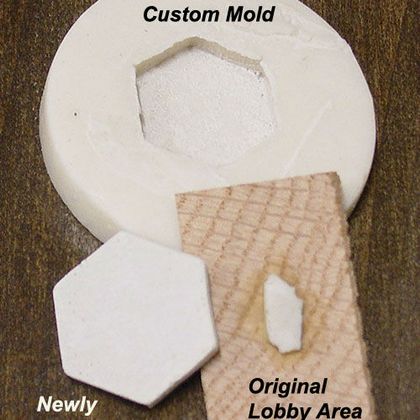 Mold Creation for Replacement Tiles
We can cast replicas of other encaustic tiles. This was done for a c. 1915 floor in a condominimum building in Washington DC.
View the complete tile project
.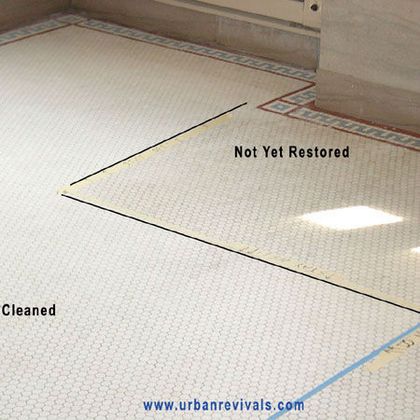 Tile Restoration c. 1915
A noticeable difference can be seen in the before and after side of the room, as we fix chips, replace broken tiles, amd enhance missing spots of color.
View the complete tile project
.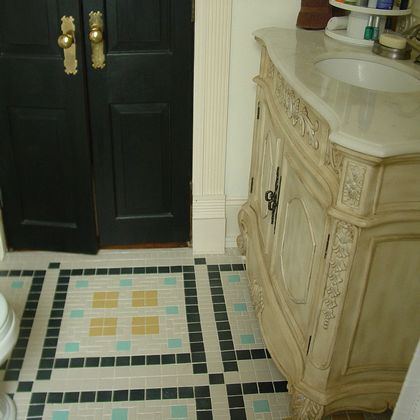 Completed Mosaic Job, recreating 1899 tile patterns, with new vanity, and ebonized door.
View the details.