Ornamental Architectural Moldings
Specializing in Historic Moldings an Architectural Ornament for Walls, Ceilings, and Floors. Moldings provide exciting visual interest to any home. Let Urban Revivals replace your moldings with more ornate carvings, or interesting molding profiles. We also install beadboard, wood panels, chair rail, gingerbread, spandrels, corbels, fantastic cornices, and other ornament. If you need stained picture rail, we sell it!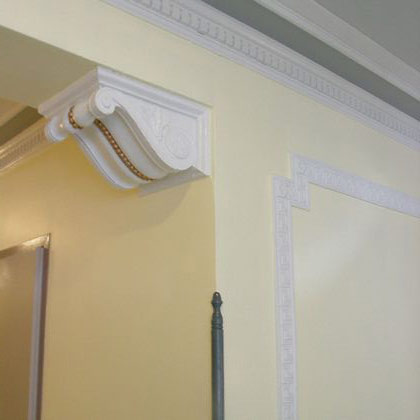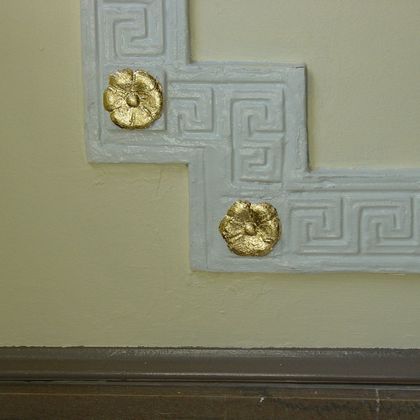 Gilding plaster trim
makes this wall, even with all its imperfections in the plaster, positively come to life!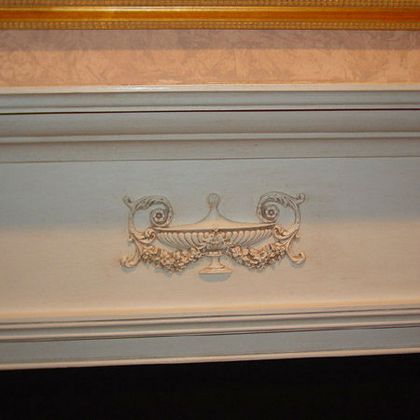 Antiquing architectural ornament,
as shown here on a fireplace mantel, is a simple way to bring attention to the decoration, as well as blend with faux finished walls.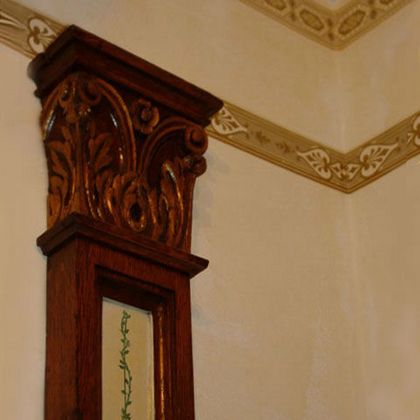 Ornamental Half Pilasters
can be added to your walls for decoration only. Many styles are available, in popular styles such as Corinthian or Doric, or with Victorian motifs.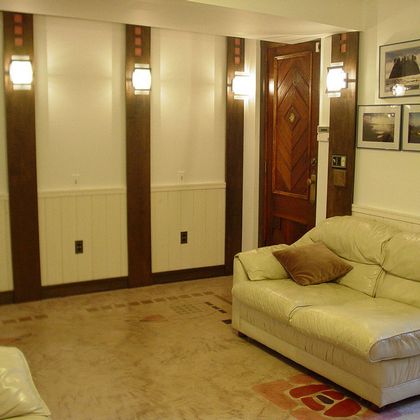 Mackintosh-Styled Columns
have been added to create visual interest on a plain white wall. They were cut from 1x6 planks. Wainscoting was added below.