English Basement Conversion to Mackintosh Inspired Room
This renovation effort followed the total gutting of an English basement, that had had severe vermin problems. The work started with a complete teardown, repair of rotted lintils above exterior doors and windows, and removal of cracked flooring dating back to 1899. This was hazardoud work due to residual rat feces and fly populations. After complete clean-up, including electrical repairs, and enhancement of structural beams, the work on creating a room using Mackintosh-inspired motifs could proceed. The net effect was to create a light airy and cheerful English basement apartment, with no further problem from pests or moisture. Objective achieved!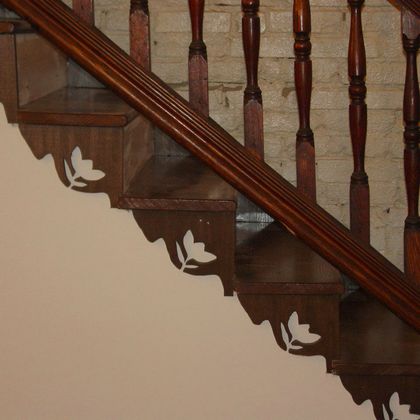 Ornamental stair brackets with the classic Mackintosh tulip were added to the newly restored and restained stairs. Learn more about our ornamental molding work.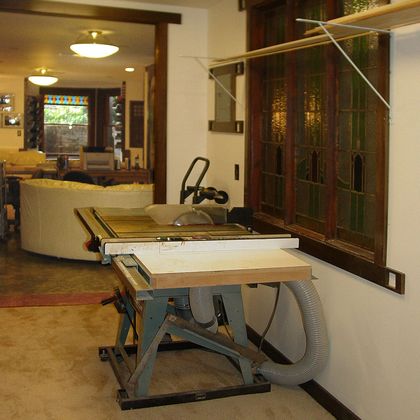 The back area, used as a studio and workshop, had the simple moldings applied about the windows, with square cut-outs reminiscent of Mackintosh's Willow Tea Room.