Low Cost Faux Metal Ceiling Tiles
Approaching the Grandeur of Real Metal. Faux tin tiles are the perfect complement to even the busiest foyer. Because these versatile tiles can be painted to mimic virtually any metal, they bring a bit of sparkle and into the room, drawing the eye upward. View more painted and glazed ceiling tilesin decorative non-metallic finishes, on our site, too!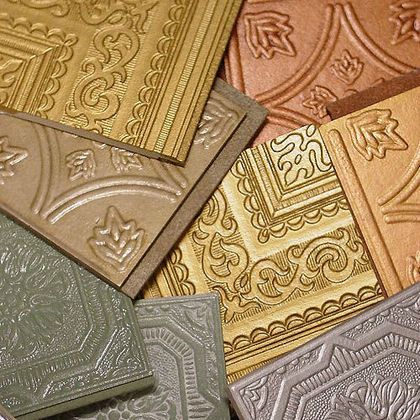 Sign up for our newsletter (above) or
e-books
to learn how to paint, glaze, and gild these tiles yourself! We discuss all the colors that we've producted, and new finishes too!