About Urban Revivals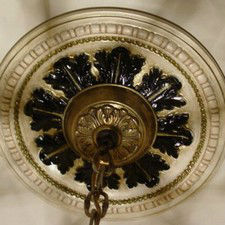 We have provided specialty faux finishing services, and Victorian decorating treatments since 2002.
We specialize in small, typically ornate, historic projects, ranging from faux marble restoration, to plaster repairs, and gilding projects. You can see our efforts in the many pictures on this website. We also make custom-built gates, with thousands shipped since 2003. We were founded in 2002 business license here), in Washington DC. In 2006, due to the high operational costs of being based downtown, we relocated to Maryland. Our legal name in Maryland is Hebell LLC. Since 2006, we have shifted our efforts into two directions - first, our manufacturing facility ships ornamental wood gates under the Gates2U label. Our secondary mission is educating home decorators and do-it-yourselfers in the techniques for creating surfaces ideal for Victorian homes. We do this under the name established in Washington - "Urban Revivals".
While we seldom perform in-home contracting services any more, we currently:
testimonials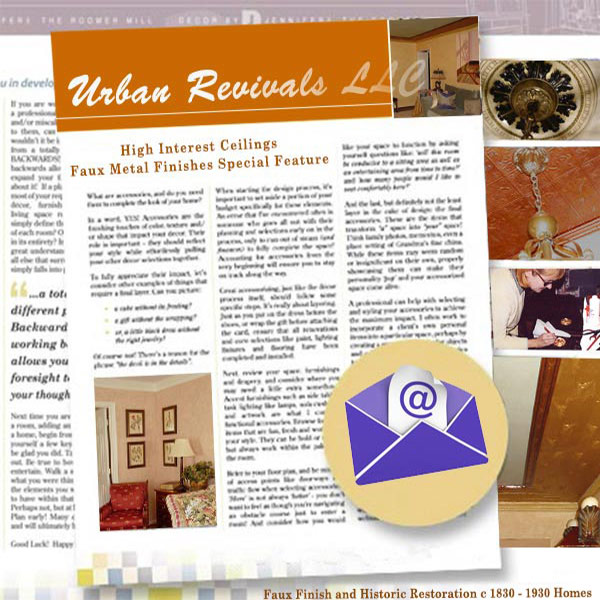 Get our Monthly E-Newsletter!
Featuring the lastest techniques and products for faux finishing, specialty finishes for furniture, and historic restoration techniques for ceilings, walls and floor. Delivered through Facebook.
Follow UrbanRevivals on Facebook
Featured in Old House Journal, Washington Times Newspaper, and Washington Post newspapers and the San Francisco Chronicle
Founded by engineer and artist,
Cheryl Campbell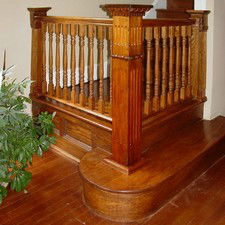 For Victorian and Traditional Decors
We know salvage! We've restored stairs, landings, balusters and stair gates, so that our clients' aesthetic and safety requirements can be achieved in an older home, without sacrificing safety. This landing was built from scratch, with baby gate to match, in NW Washington.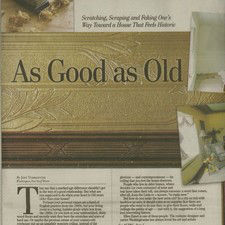 Specializing in Three part Victorian papers, Embossed coverings, and Ceiling Treatments
The June 7th
2006 Washington Times article
provided considerable detail on a project for a marblized ceiling, anaglypta treatments, and faux finished walls.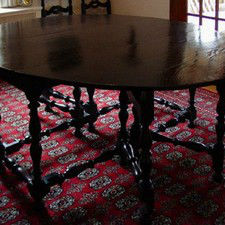 Restoring, Ebonizing, Antiquing
We can gently restore valuable furniture, or use specialty techniques for less valuable, but older, furniture, to help it enhance your decor. Experts at removing finish blemishes, making color adjustments, and assorted aging techniques.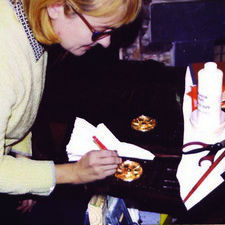 Gilding, Faux Metals, Decorative Painting, Aged Plaster Finishes
We have created period and fantasy treatments to walls, ceiling, floors, and furniture.... for homes, townhomes, and row homes in the DC metropolitan area.