Interior Victorian Paint Scheme for Wall and Trimwork
This 1915 condominium building in downtown Washington DC was in dire need of a facelift. It's walls were dreary and tiles in poor shape. Urban Revivals gave the residents a number of color choices, and worked with them to lighten the area, fix the door, remedy the degrading tile, and enhance the architectural ornament.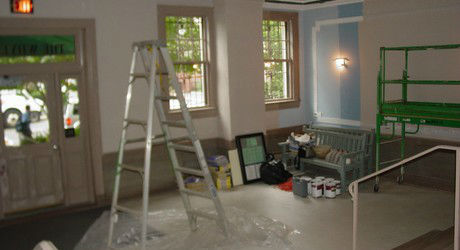 BEFORE Painting
Original lobby with color samples in one corner (blue in one corner, yellow in another, grey in a third)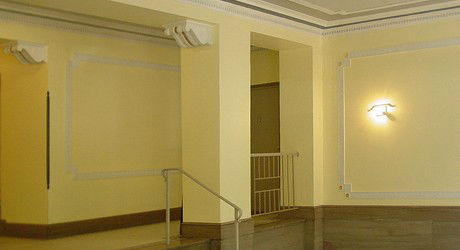 AFTER Full Renovation
Sunny yellow with gilding on rosettes and corbels was selected, with compound cornice painted in white, grey, and charcoal.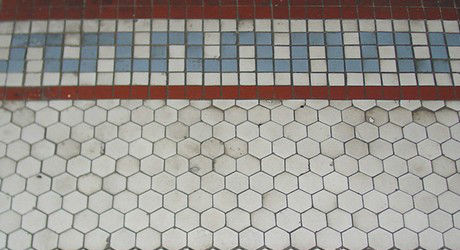 BEFORE Tile Cleaning
Octogonal unglazed tile and colored tiles need cleaning, repair, and in some cases, total replacement.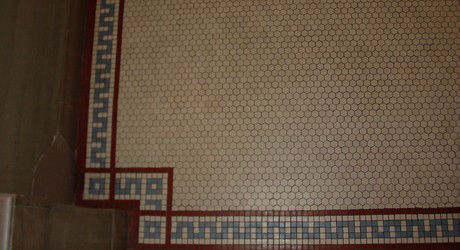 AFTER - Tiles replaced, restored, color restored in areas
Urban Revivals recast a number of replacement tiles and used airplane model (epoxy) paints to restore missing color chips in the Greek key pattern. Dremel tools were used to remove deeply ingrained dirt. Grout was restored. (More
about tile restoration here
)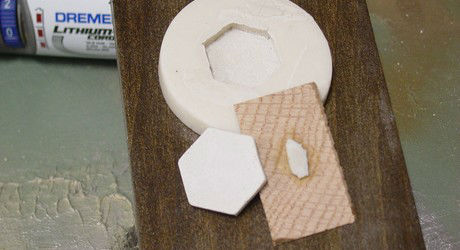 Molds for New Encaustic Tiles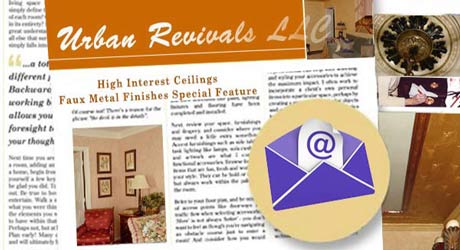 Receive Your Free Monthly E-Newsletter!
Get the latest news on faux finishes for walls, floors, doors, and ceilings. Be inspired by guest writers, special deals, and photos of new techniques for antiquing, color glazes, & fantasy finishes. Straight to your email inbox!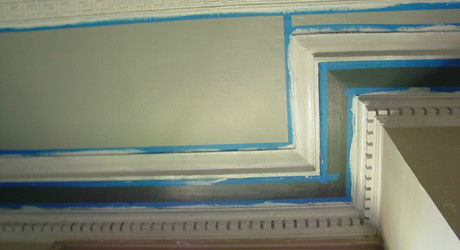 DURING - painting of compound cornices
Sections to be painted were alterated, so that painters tape could be applied to create clean edges for the colors. (
Learn more about cornices
)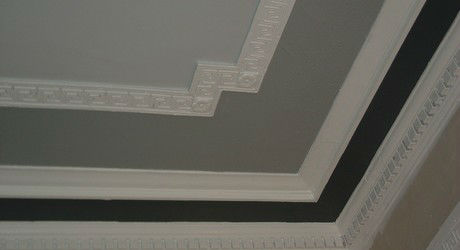 AFTER - painting of compound cornices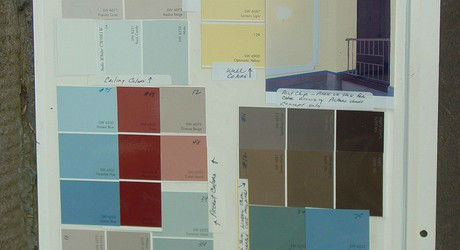 The importance of color samples
Not is it only important to review color boards, it was essential to provide samples on the wall of colors, so residents could make their choice.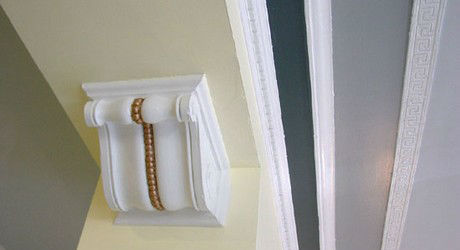 Gilding of Architectural Ornament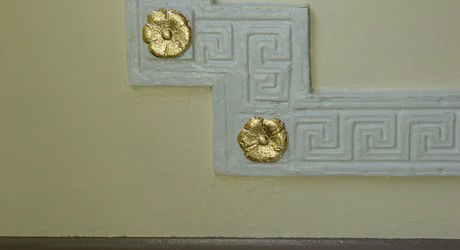 Gilding of Rosettes