Concrete Staining, Stencilling, and Faux Finishes
Concrete stains and formulations such as Skimstone are their own mediums for faux finishes. Inexpensive concrete statuary, such as you might get at a small town market, can be stained and then antiqued for a much more exciting look. Skimstone can be blended and applied much link Venetian plaster finish. It is unusual because, as you blend and spread the color, you release pigmentation and can create attractive patterns with your trowel. View the photos of our latest Skimstone project.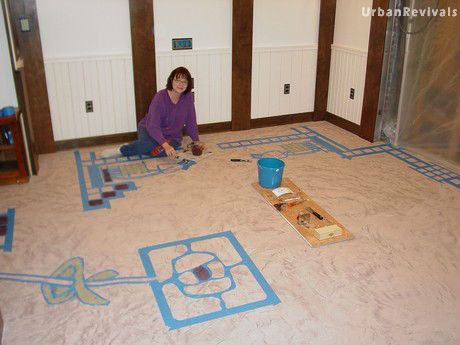 Stencilling and Faux Finishes with Skimstone Floors
Here, Skimstone floors in a light pink-tan have been applied, and skimstone is being used to create stencils on top, using designs from Charles Rennie Mackintosh. Skimstone Hybridized Portland Cement is a unique and exciting new decorative finishing system. A basic 3-coat application allows design professionals to create a beautiful multi-color textured appearance on concrete floors. The Rose and the Tulip were used by Mackintosh and McDonald in their works and became associated with the Mackintosh style!
See the Skimstone Project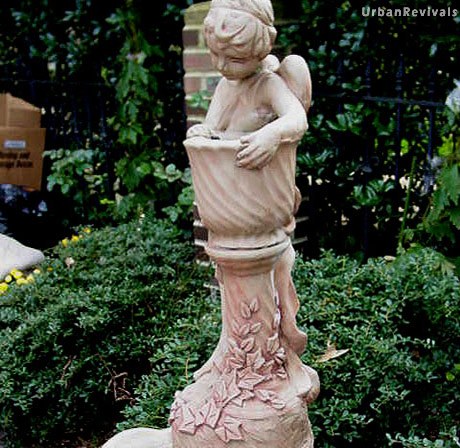 Concrete Staining with H&C Products
Your statuary can go from "store-bought" to custom made". H&C stains let you match your statues and lawn ornaments to surrounding pavers or wall stones. It's a simple and cost-effective way to not only add color and style to statuary surfaces, but also help protect your valuable investment from the ravages of weather.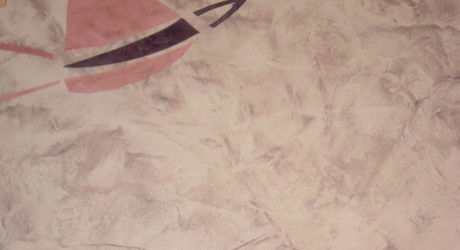 Skimstone as a Faux Finish
Application typically requires a few hours each day, over 3-4 days. You can walk on the floor 2 hours after each layer is applied. Some floors may require a leveling concrete underlayer for best results.
View the complete concrete Skimstone project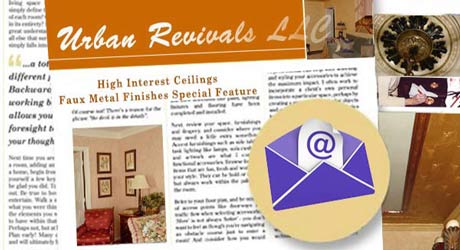 Receive Your Free Monthly E-Newsletter!
This newsletter focuses on new videos, new faux finishes, and free step-by-step procedures for how to create them. We'll also feature links to other artisans, new product releases, and links to e-books intended for do-it-yourselfers.