1899 Kitchen Renovation by Urban Revivals
View the steps needed to restore a c.1899 Eastlake Style kitchen to its former grandeur. See paint schemes consider, work steps, improvements of architectural ornament, and restoration of ceiling, cabinetry, and floor. A faux leather ceiling inset was also installed, which helps preserve the feeling of a past age, even with copper recessed lighting.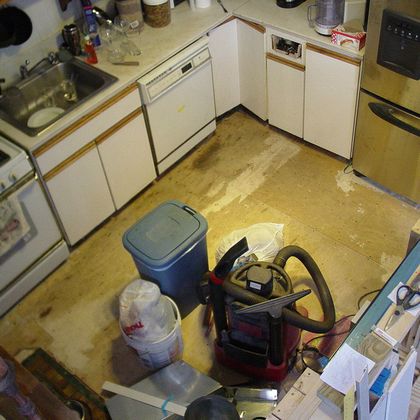 1970s style worn Ikea kitchen in 1899 rowhome
This kitchen had been put in for tenants and was no longer appropriate for a single family residence in the booming Dupont Circle neighborhood.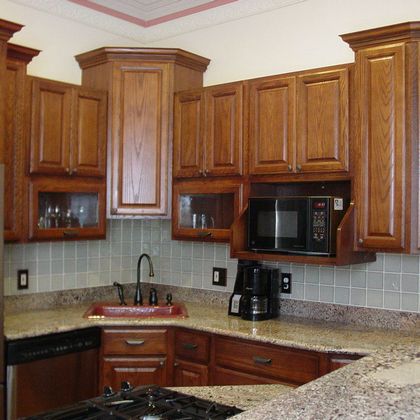 Completed Renovation with all Modern Conveniences
Once completed, the kitchen had every modern appliance and feature for the modern cook, while the cabinets, ceiling, and decorative treatments still preserved the Eastlake features of this home.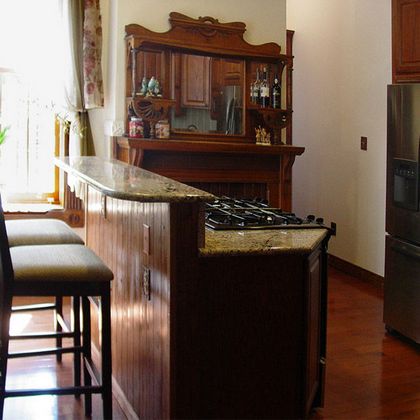 Victorian Fireplace Retained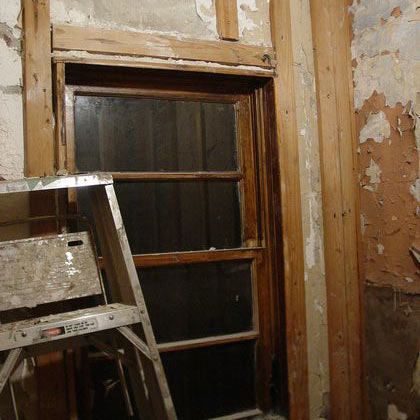 Taken down to the walls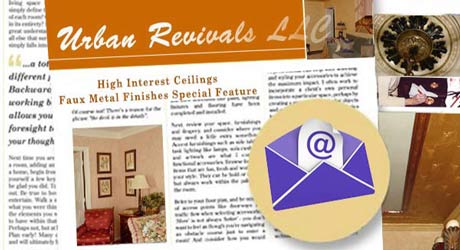 Receive Your Free Monthly E-Newsletter!
Get the latest news on faux finishes for walls, floors, doors, and ceilings. Be inspired by guest writers, special deals, and photos of new techniques for antiquing, color glazes, & fantasy finishes. Straight to your email inbox!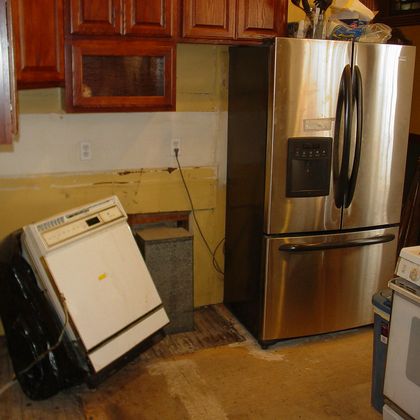 In Progress - Floor and Plumbing Renovation
After removal of vermin and rotted wood, a new subfloor was installed, and plumbing was fully reconfigured. This is the most difficult stage as cabinetry and appliances arrive while surface restoration and old equipment removal is still occurring. Space was very tight on this job.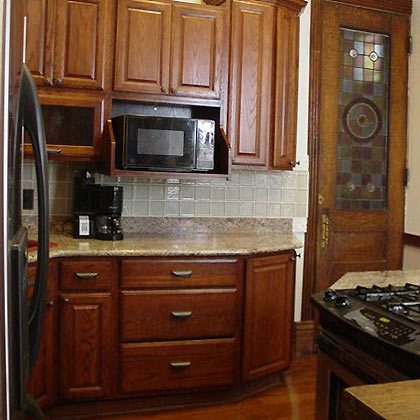 Job at completion - c.1899 Kitchen Restored, keeping the delightful quarter sawn oak door with stained glass, plus fireplace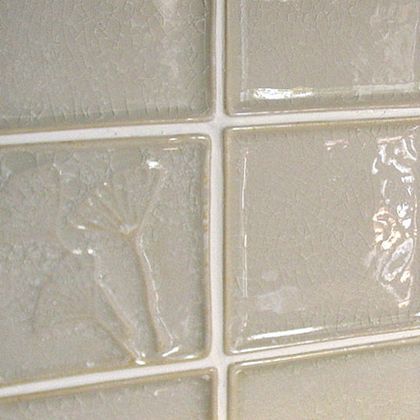 Gingko glass tiles were used as a backsplash. These trees are commonly found in the neighborhood; they are one of the most ancient trees in the world, and highly pollution tolerant.