Our Press
Urban Revivals has had its work featured in numerous national magazines. The press is most interested in historic restoration work. As a consequence, our work in mosaics, ornamental ceilings, ebonizing, and fireplace restoration has been most cited.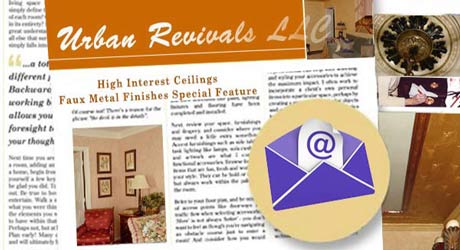 Receive Your Free Monthly E-Newsletter!
Featuring lastest techniques and products for faux finishing, specialty finishes for furniture, and historic restoration.Only 1 e-mail a month (we keep it private!)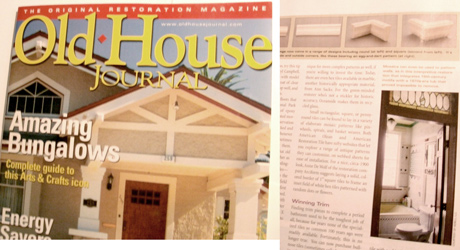 Old House Journal
October 2007 Issue
Ms. Campbell's creation of a mosaic bathroom is featured on page 59 of this magazine, dedicated to older home renovation. In it, she used matte porcelain tiles to recreate historic bathroom patterns.
Link to OHJ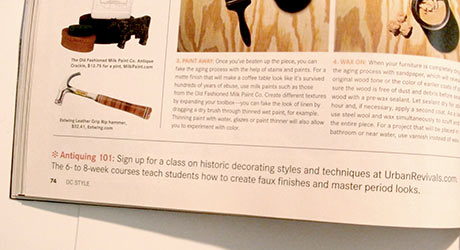 DC Style
Fall 2006 Issue
Ms. Campbell's historic decorating classes are mentioned within the discussion of how to create distressed furniture styles, from flyspecking to liming, and other weathered effects.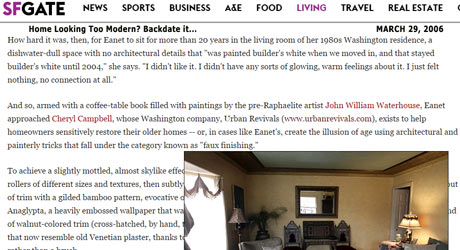 San Francisco Chronicle
March 29, 2006
Ms. Campbell's work on marbleizing a ceiling and applying analypta borders is featured.
Newspaper Link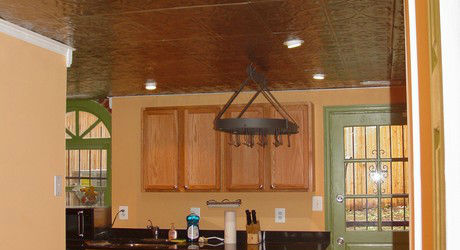 Washington Times on Tin Ceilings
June 7, 2006
Ms. Campbell's work in tin ceiling installation and faux tin ceilings is featured.
Washington Times Link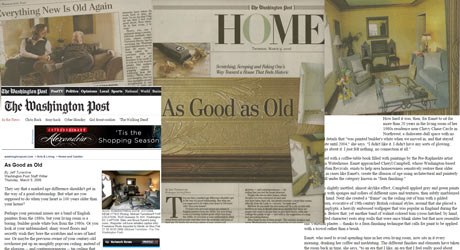 Washington Post
March 8, 2006
Recreation of a British-colonial decor, for a client with an interest in Moroccan decor and Tunisian antiques. The room featured a fau finish marbled ceiling.
Washington Post Link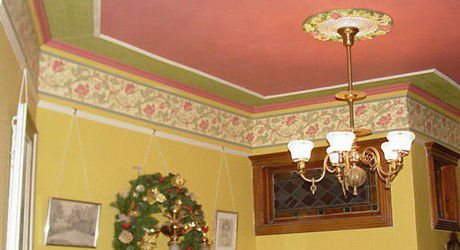 Country Living Magazine
May 2006 Issue
Our picture rail molding was recommended as a way to add character to older homes
Read Saved Article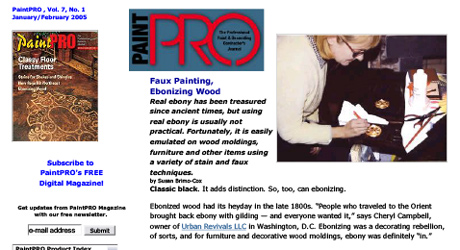 PaintPro Magazine
February 2005 Issue
Urban Revivals is featured for its woodworking, specializing in ebonizing and golding techniques. Examples of restoring a 1930's table are includd. An Eastlake style fireplace mantel, ebonized and gilded, is also included.
Read Saved Article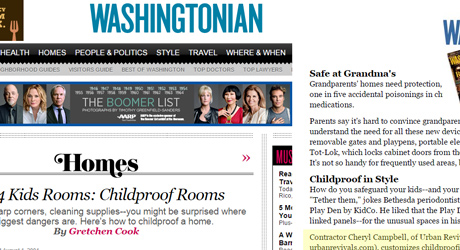 Washingtonian "Kid's Room" Magazine
August 2004 Issue
Urban Revivals' gates are featured in an article on kid-proofing your home.
Read Saved Article
On the Web