Newel Post Restoration
Newel posts are a common feature in older homes, and have often loss their features due to years of grime, and many layers of paint. Let Urban Revivals restore the fine engravings and details of your newel posts.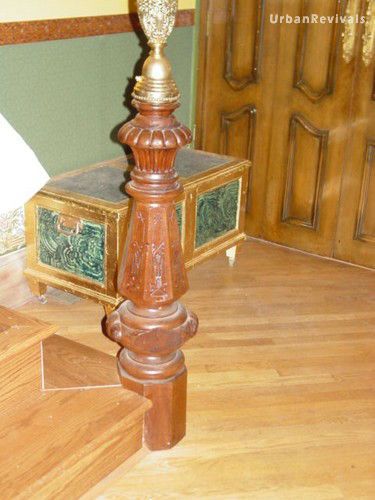 Salvaged Newel Post (After Stripping)
The one shown here was covered under multiple layers of milk paint. We complete the job by adding the trimwork needed to blend your newel post into your stair landing, supporting Mission, Eastlake, and many other historic styles.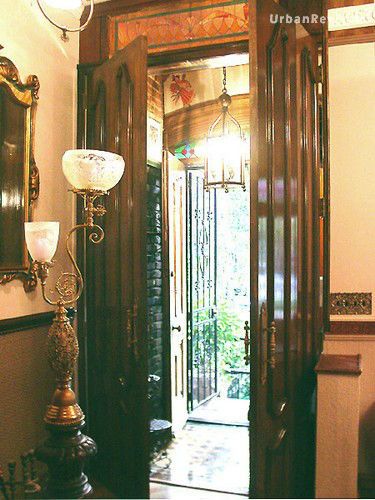 Post Topped with Reproduction Newel Lamp (Job Complete)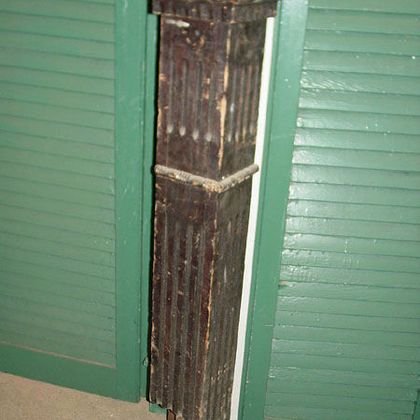 Newel Post from the salvage shop
This salvaged newel has the straight fluted lines needed to fit into a NW Washington DC bungalow needing a new stair landing
and custom baby gate
.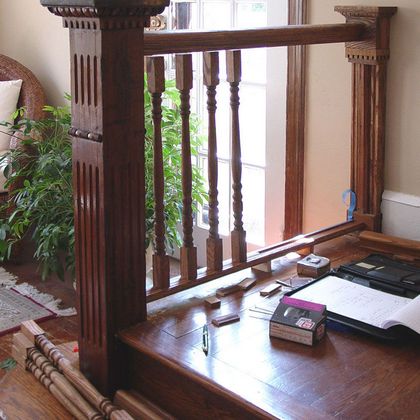 Restored newel post in stair landing (Job Underway)
Shown is a complete landing, with restored box-top newel post, that was installed in an Arts & Crafts bungalow. The half pilasters on the wall side (see pictures below) were designed by Urban Revivals to fit with the style of the salvaged antique newel.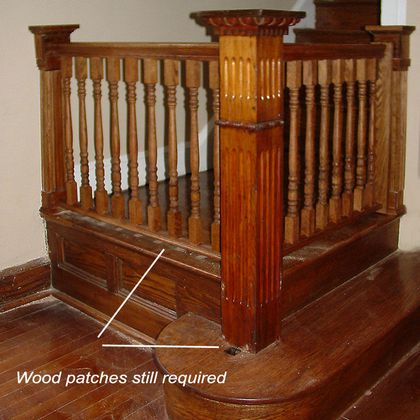 Stair Landing with matching child gate (Job Complete)
This gate, which is the right-side panel that swings, was one of the
first gates by Gates2U
. This style of gate became so locally popular that it launched a line of baby and pet gates.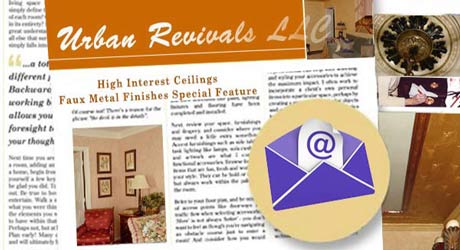 Receive Your Free Monthly E-Newsletter!
Get the latest news on faux finishes for walls, floors, doors, and ceilings. Be inspired by guest writers, special deals, and photos of new techniques for antiquing, color glazes, & fantasy finishes. Straight to your email inbox!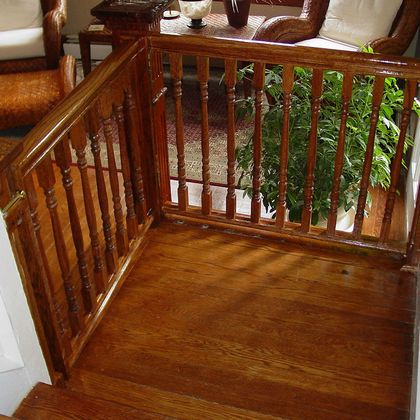 Completed Newel and Baby Gate Installation
The salvaged newel post has been a grand success. The baby gate is hinged to the half pilaster (on the left hand side). The panel on the right hand side is stationary, and Urban Revivals has tinted any exposed wood to match and create a uniform finish overall.