Historic Moldings and Architectural Ornament for Walls, Ceilings, and Floors
Let Urban Revivals replace your moldings with more ornate carvings, or interesting molding profiles. We can cut gingerbread molding profiles to match existing molding you may have. Moldings provide exciting visual interest to any home. We also install beadboard, wood panels, chair rail, spandrels, corbels, and other ornament.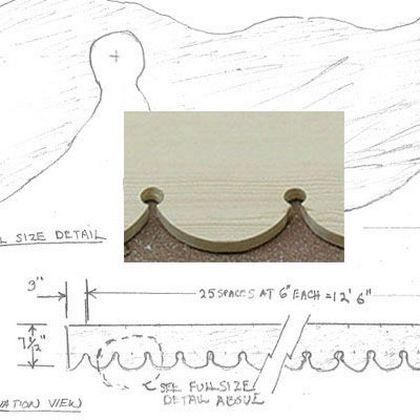 Gingerbread or running trim
This customer provided his diagram of existing trimwork, and Urban Revivals responded with running trim that matches the existing profile.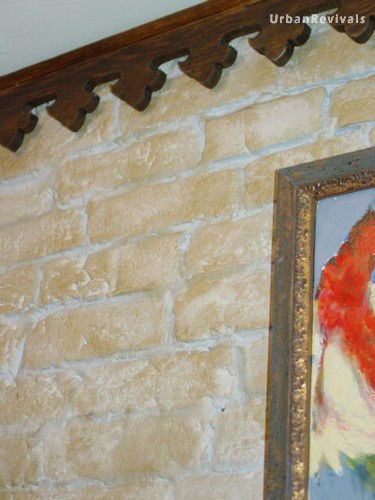 Gingerbread molding finished in Rosewood Stain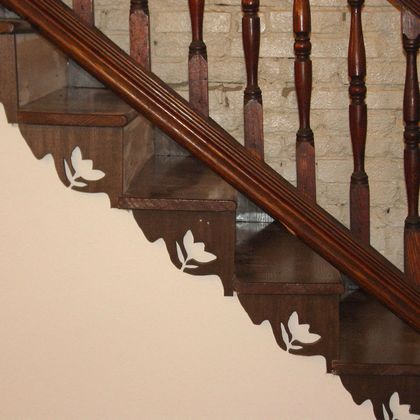 Custom Made Stair Brackets
Let your stairs become a prominent feature in your room by adding custom-made stair brackets. These brackets, finished in a walnut tone, were made using a scroll saw, and feature a tulip. This naturalistic motif goes well with the Mackintosh tulips found in the floor patterns in this room.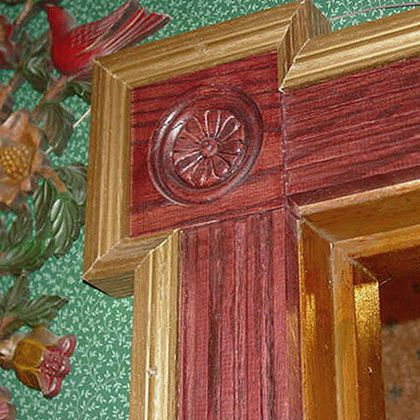 Metallic Accents for Door and Window Trim
Gilded or gold-finished door moldings, particularly when accompanied by ebonized wood, helps recreate the style of the 1880's Aesthetic movement. This gold outer trim was added around existing burgundy molding, in a room with Victorian wallpaper and compound cornices, also featuring metallic touches.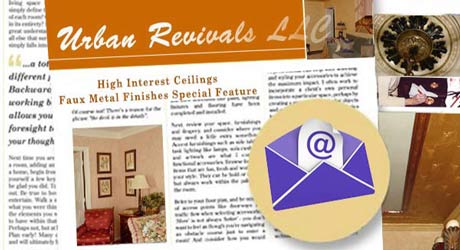 Receive Your Free Monthly E-Newsletter!
Get the latest news on faux finishes for walls, floors, doors, and ceilings. Be inspired by guest writers, special deals, and photos of new techniques for antiquing, color glazes, & fantasy finishes. Straight to your email inbox!