Picture Rail Molding
A picture rail (also called picture molding) is used to hold an S-shaped hook, from which framed pictures or tapestries can be hung. Besides being highly decorative itself, the benefits of picture rail are many - artwork can be maneuvered easily as your room style changes, your walls are preserved, and highly decorative hooks with fabric and bows are available. Available in over one dozen colors at the Picture Rail Store.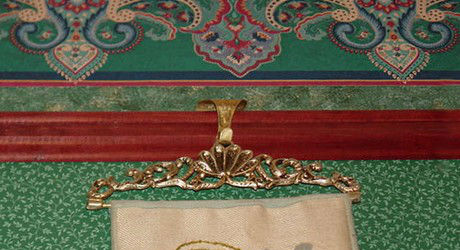 Commonly mounted below wallpaper borders
For standard wall heights, it is common to mount picture rail molding, 2-3" below a decorative border, 6-9" tall. Cornice molding typically exists above the border. A bell pull, as opposed to a framed picture, is hanging from this ornamental picture rail hook.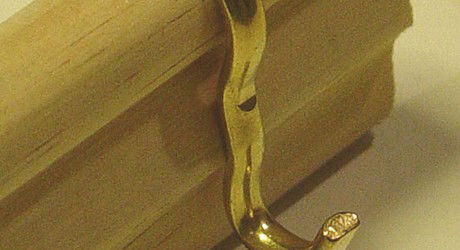 Simple Hook Style
This S-shaped hook is widely available, but it is important to make sure that the hook does not extend too far over the backside of the rail, so it won't ding your walls.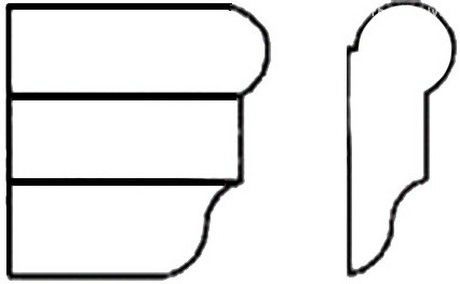 Picture Rail Profile
Picture rail, no matter the size, consists of a nearly rounded top, with a flat area underneath it, tapering back to the wall at the bottom. You need to pick a hook that will rest on the rounded top, and skirt lightly in front of the rail itself, so that the downward force of a hanging picture directs the hook towards the wall.
Buy Picture Rail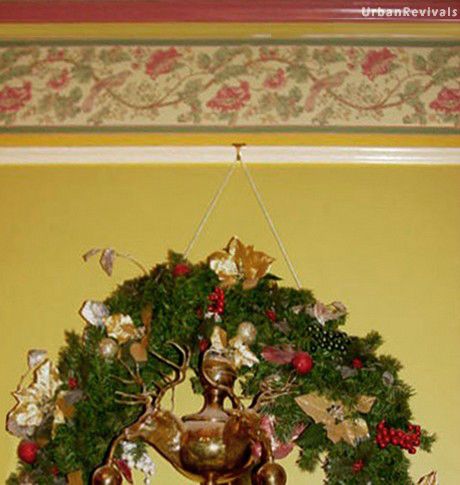 Picture Rail Installation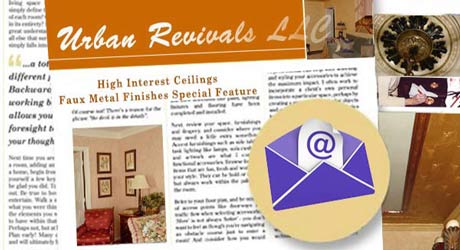 Receive Your Free Monthly E-Newsletter!
Get the latest news on faux finishes for walls, floors, doors, and ceilings. Be inspired by guest writers, special deals, and photos of new techniques for antiquing, color glazes, & fantasy finishes. Straight to your email inbox!