Books and Digital Downloads
Yes, tell me about new releases!
Sign Me Up!
Sign up for E-books and Free Downloads Release Notifications!
Change your mind? To return to the main page, click outside this form.

To be notified when new E-books, free PDFs and downloads are available, sign up for our notification list. No product ads. And we never give away your e-mail. Notifications sent only as new materials are released, and no more than monthly.
Inside our Books

Illustrated and Cost Effective
Print-editions lie flat - ideal for your workshop or craft room.
Lots and lots of details!
Particular attention to steps that are tricky, such as mixing glazes, matching tints, or cutting wood parts
Questions after purchase? Just e-mail.
Get Instructions, Pictures and Video Links for New Techniques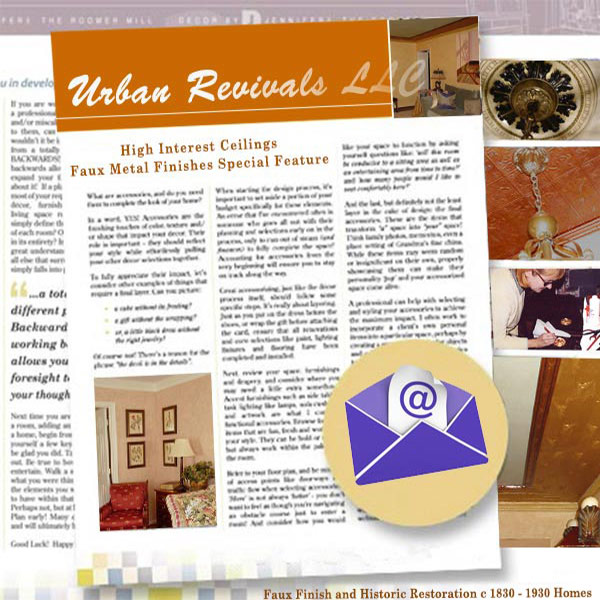 Get Your Free Monthly E-Newsletter!
Featuring the lastest techniques and products for faux finishing, specialty finishes for furniture, and historic restoration techniques for ceilings, walls and floor. Only 1 e-mail a month (we keep it private!)
Follow UrbanRevivals on Facebook