Three Part Victorian Wallpaper Decor
Create the look of a Victorian Parlor with Three Part Wall Treatments. These multipart wall treatments became popular in the 1870's, and are a hallmark of the Aesthetic movement, often accompanied by Eastlake furniture, or oriental fabrics and ornament.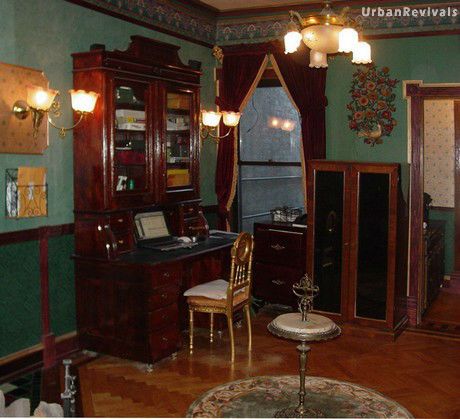 This technique features wallpaper for the dado (lower part of wall below chairrail). Embossed papers or darker more vibrant papers are more common in the dado area. There is generally a frieze or wallpaper border at the top, with a separating area in between. This middle area may be painted or papered or faux finished for more visual interest. The treatment is often topped with a compound cornice with some heft and decoration.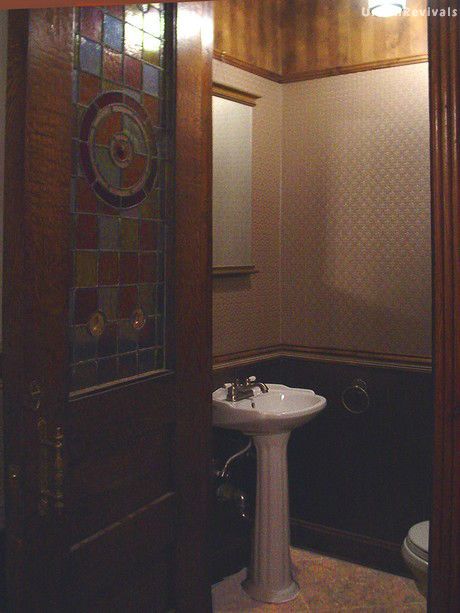 Papers can be as simple or as ornate as you want. We can apply simple cornices, wainscot, chair rail molding, and paint. Shown here is a small half bath in leather tones, with 13" ceiling border, three-part design, and brown marbled floor tiles. Colors were selected to work well with the heavy wooden door with stained glass.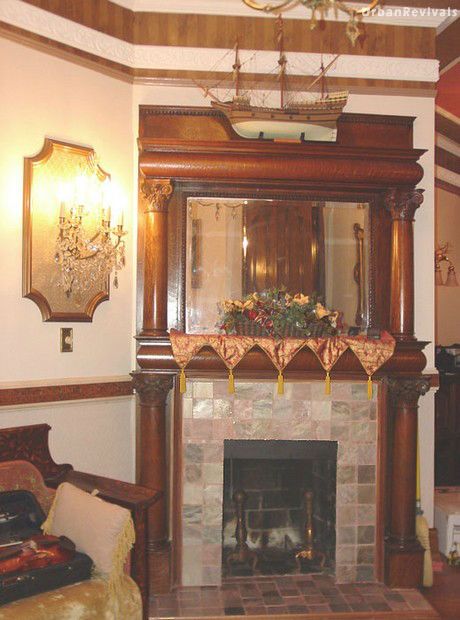 This look remained popular into the very early 1900s. Even today, these styles add incredible warmth to a warm, and provide a beautiful backdrop for paintings, china, and other collectibles. This living room has its primary wall section in a pale color wash. Below the chairwall is an embossed wallpaper, also in cream.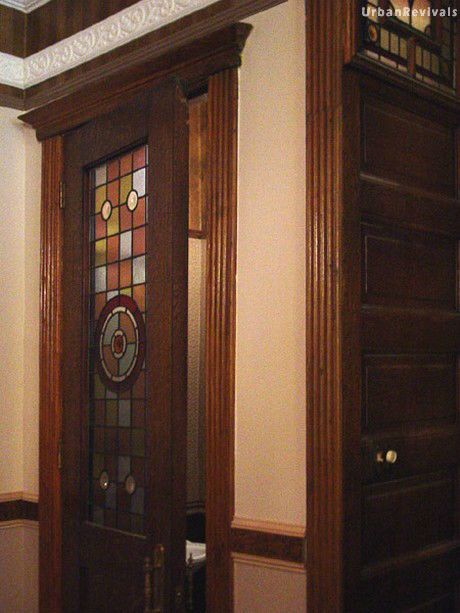 In this corner, the wallpaper design has been elevated to an even higher level of ornateness. A frieze has been added over the wallpaper border at top; the chairrail has been ringed with contrasting trim molding.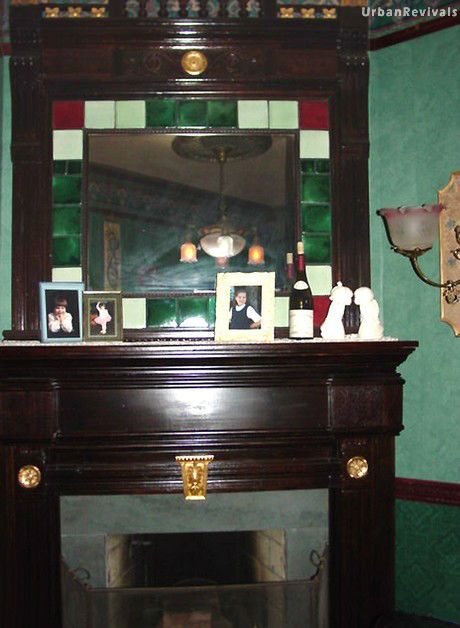 Using local suppliers, we can also create historic wallpaper solutions at significant lower costs than Bradbury papers (though we also install Bradbury wallpapers). An ornate wallpaper treatment goes well with architectural ornament, such as this Eastlake-style fireplace mantel with gilded features and tiles.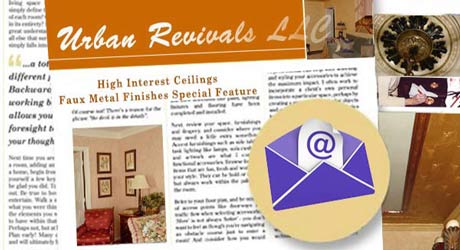 Receive Your Free Monthly E-Newsletter!
Get the latest news on faux finishes for walls, floors, doors, and ceilings. Be inspired by guest writers, special deals, and photos of new techniques for antiquing, color glazes, & fantasy finishes. Straight to your email inbox!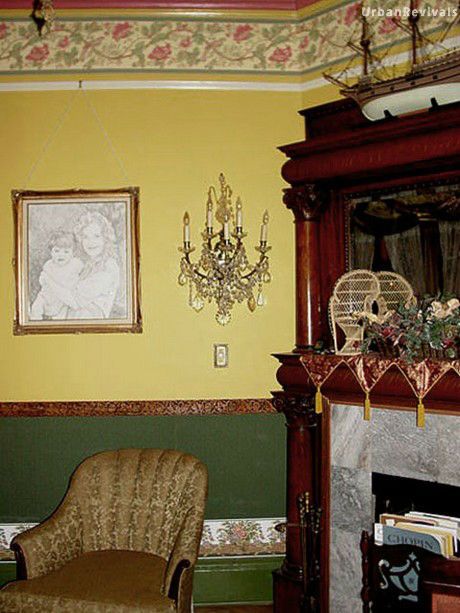 These colors, while more unusual today, were very popular in the 1890's. This home was built in 1899, and picture rail molding would have been a common accompaniment for three part wallpaper designs.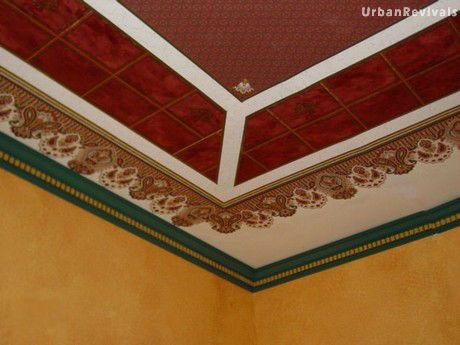 You can take it a step further, and complete your room by applying complementary papers to your ceiling. We recommend you use a stronger clay-based adhesive for ceiling papers. It is not necessary to buy ceiling papers, specifically. Regular wallpaper and borders can be used to create an artful ceiling design.