Corbels and Carvings for Historic Homes
Carvings in the Round add Stunning Accents to Entryways. Corbels, pilasters, doorhood consoles, spandrels, and other carved wood or resin accents add tremendous styling to your home. Most often, these carvings or castings are inspired by naturalistic or fanciful forms. Any Decorative Surface Finish may be applied. From antiquing to gilding, from crackled finishes, to Florentine stone (shown at left), let us create the look you want.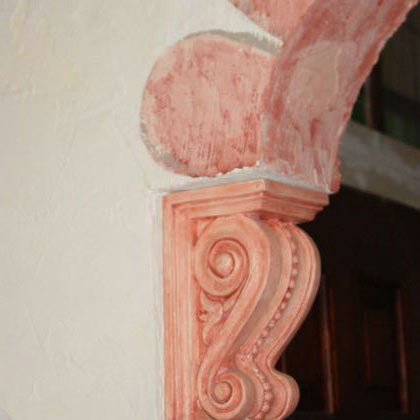 This corbel has been finished with a terracotta glaze to go with the aged plaster and colors of this Pompeian decorating scheme.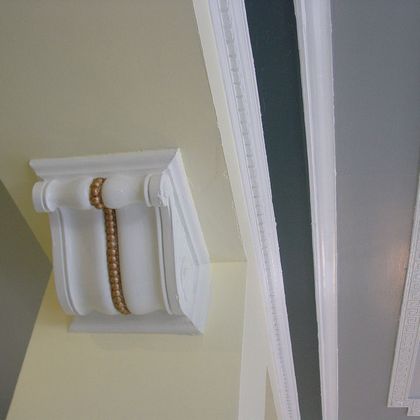 This corbel, with gilded middle, was detailed by Urban Revivals, for a condominium entrance hall in Dupont Circle.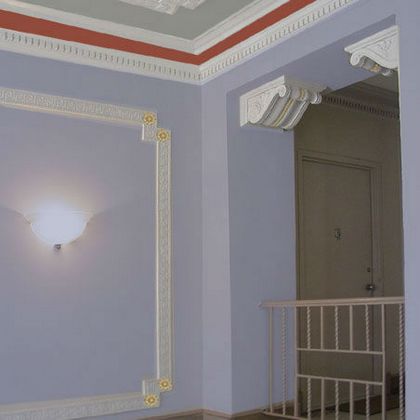 Ornamental corbels go well with other plaster molding and trim, in this case, from 1915, with gilded florets.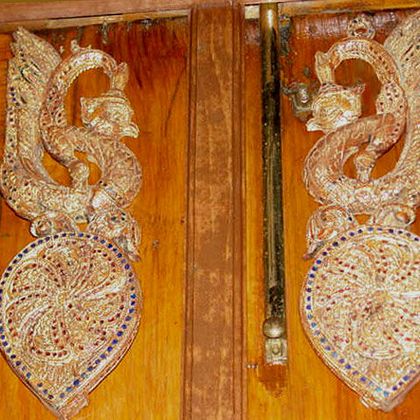 In lieu of a corbel, you can often take ornament from other sources. This door ornament was obtained by cutting an Indian loom piece in half, and affixing it below the top of the door.
This cherub was intended to be a small shelf, but is being used as a corbel instead. It was faux aged using a paste of liming wax and rottenstone.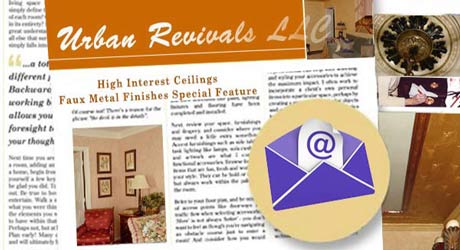 Receive Your Free Monthly E-Newsletter!
Get the latest news on faux finishes and historic ornament for walls, floors, doors, and ceilings. Be inspired by guest writers, special deals, and photos of new techniques and finishes. Straight to your email inbox!