Beadboard for Historic Homes
Tongue-and-groove wallboarding came into popular use in the eighteenth century. It featured a bead molding, and was mostly found in provincial homes. Today, it is often seen in early American homes and Arts & Crafts, and New England "Cottage Style" decorating styles.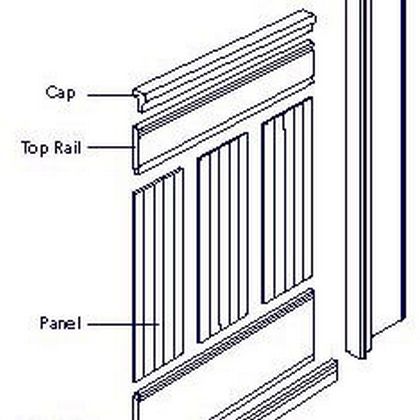 Wainscoting
Urban Revivals can install beadboard in paint and stain-grade varieties, featuring plank widths from small (under 2") to large (4"). Beadboard will be attached into the wall frame, and capped with attractive chair rail, for half-height walls. If your home features a stone or brick wall, beadboard will be fixed using wooden battons tightly secured into the masonry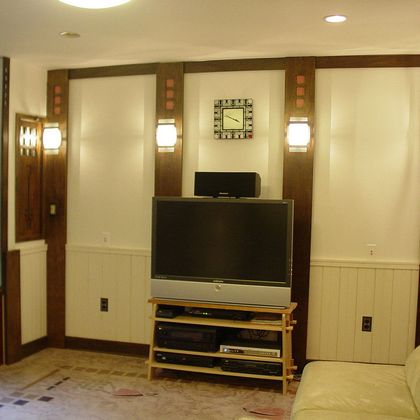 Crisp white beadboard, capped with a taller chairrail, pairs well with stained columns ornamented with Charles Mackintosh-styled cutouts. Beadboard was finished with clear polycrylic so that they could be vacuumed, resist markings, and wiped down for years to come.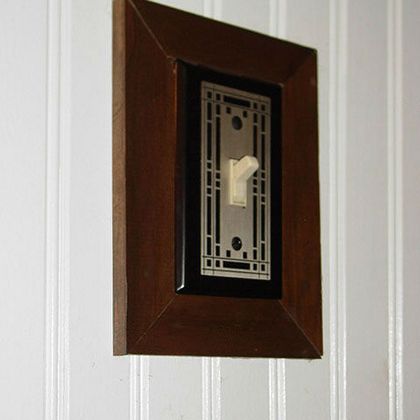 Wallplates
Rather than using plain wall plates, you can pick plates that enhance your decorating style. These plates were then framed with American Walnut stained trim, so that the eye is directed to their ornamental design.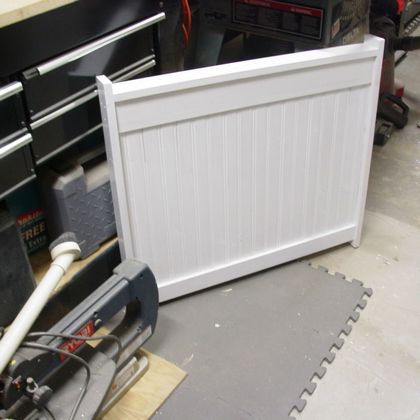 This pet gate, made in our affiliated business, Gates2U, looks ideal in modern decor or Cape Cod style homes. Just remember to use a satin or semi-gloss acrylic, and not an oil-based polyurethane finish, so your white stays white. Oil based finishes yellow over time.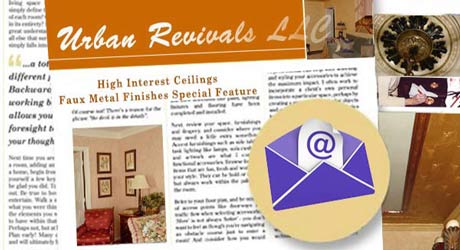 Receive Your Free Monthly E-Newsletter!
Get the latest news on faux finishes for walls, floors, doors, and ceilings. Be inspired by guest writers, special deals, and photos of new techniques for antiquing, color glazes, & fantasy finishes. Straight to your email inbox!